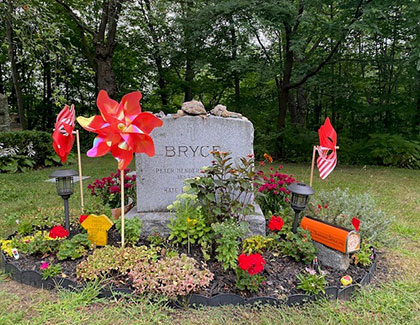 In a milestone event for Project of Heart, Ottawa's Beechwood Cemetery has partnered with the First Nations Child and Family Caring Society and POH to host an exhibit featuring the 57,000 tiles created by students from across Canada over the 14 years the Project has been teaching. Thousands of schools, classrooms, and workplaces have contributed to the collection.
The official launch of the exhibition is on the first National Day of Truth and Reconciliation, September 30, and all POH participants, past and present, are invited to be present at the unveiling of the tiles. Complete details of the event can be found in this news release from the Caring Society. It is part of a day-long program of events marking Orange Shirt Day at the cemetery and registration is open to all.
Beechwood Cemetery, known as Canada's National Cemetery, is the final resting place for renowned leaders and contributors to the national life of Canada. It's relationship with reconciliation and remembering is well-established, and while visiting the site you can also experience the Reconciliation Walk, which culminates at the graveside of Dr. Peter Bryce, the physician and health inspector who blew the whistle on the horrors of the Residential Schools almost a hundred years ago, and whose warnings were tragically ignored by Canada.